Ruby Rose has slowly become a household name; and yeah, it is her real name. Men want her, women want her, and she has developed quite a successful career. What is not so well-known, however, is that her journey to fame did not come easy.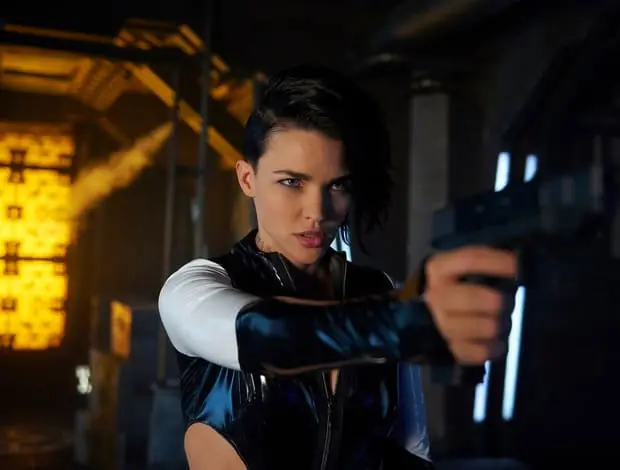 Who was Ruby Rose Before Super Stardom?
Ruby Rose Langenheim was born to a young, single mother where they lived in poverty near Melbourne, Australia. Ruby's early years were spent traveling with her mom Katia, often staying with different relatives to escape her abusive birth father.
Through hard work and support, Ruby's mother earned a degree. She was able to set their family up in stable housing through a church, where Ruby ended up joining the choir when she was ten. Although her home life was finally stable and her relationship with her mom grew close and extremely supportive, her personal life and her days in school were becoming difficult, to say the least.
From the age of five, Ruby knew she was "different", sometimes feeling like a boy and sometimes feeling a girl. When she was eight, she even played both Oliver and Nancy in two separate school productions of Oliver Twist. She claims to have felt uncomfortable in her own skin until reaching her early teenage years; wrapping her chest down and dreaming of having gender reassignment surgery one day. At 12 years old, she announced that she was attracted to females, but still questioned her gender identity.
Throughout her teenage years she was incestuously sexually abused, and harassed and bullied by her classmates to the point of hospitalization; largely due to her inability to fit in. After the incident, she became severely depressed, was diagnosed as bipolar, and even experienced a suicide attempt. Things are a bit different these days, as many gay and bullied teens look to her for inspiration, motivation, and see her as a role model, especially since she has always been in very public long-term same sex relationships.
Career Beginnings
In 2002, Ruby was introduced to the public when she competed in the Girlfriend model search, in which she was a runner-up and ultimately ended up dating Catherine McNeil, the winner of the event. Shortly after the competition, Rose's career began to take off. She was never shy about her sexuality and never faced any serious discrimination in her career because of it. She worked with Milk and Honey, the clothing line; and went on to be featured in many mainstream publications and magazines.
In 2007, she won a contest out of 2000 contestants to become an VJ for MTV Australia, and went on to win an ASTRA Award for being Australia's favorite female personality a short two years later. In her acceptance speech, she gave a shout out to her former attackers and bullies, proving that success is the best revenge.
Around the same time, she was named one of "25 Most Influential Gay and Lesbian Australians" for two years in a row. She went on to become an ambassador for Headspace and devotes her time to helping other struggling, depressed youths. Additionally, Rose works diligently on various anti-bullying efforts and strongly supports animal rights groups. Ruby understands these issues, so she doesn't get actively involved to improve her image or look good for the media. In 2013, the depression aspect of bipolar disorder had gotten to a point where she needed to take some time off and enter a rehab center.
The Take Off
In 2014, Ruby hadn't found an agent or a manager, so she decided to create her own projects. Her video Break Free addressing gender nonconformity ended up going viral, and she attributes that for landing her first big break playing Stella Carlin on Orange is the New Black.
In 2015, she co-hosted the MTV Europe Music Awards. She then went on to play a small role in the film Dark Matter, and these projects led to her being cast in Resident Evil: The Final Chapter, which received positive reviews. xXx: The Return of Xander Cage just opened in theatres, where Rose plays Adele Wolf. She is also in the middle of filming three other major films, including Pitch Perfect 3 and Meg.
The future for Ruby Rose is looking bright, despite her previous haters and bullies. She is not just a star to watch out for, but the star to look out for.