Arcades aren't the popular Montgomery pastime they used to be.
Back in the 80s, you couldn't toss a quarter on Commerce Street without it slipping into the coin slot of a Frogger or Ms. Pac-Man.
Now, like in many cities, the arcade scene is a nostalgic part of Montgomery's past.
For the most part.
Just because they don't dot The Gump landscape like they once did doesn't mean Montgomery arcades are completely obsolete.
If you want to play your video games on stand-up (or sit-down) machines in Montgomery, you still can.
You might just have to go a little further to find a Gump-Town arcade with a good supply.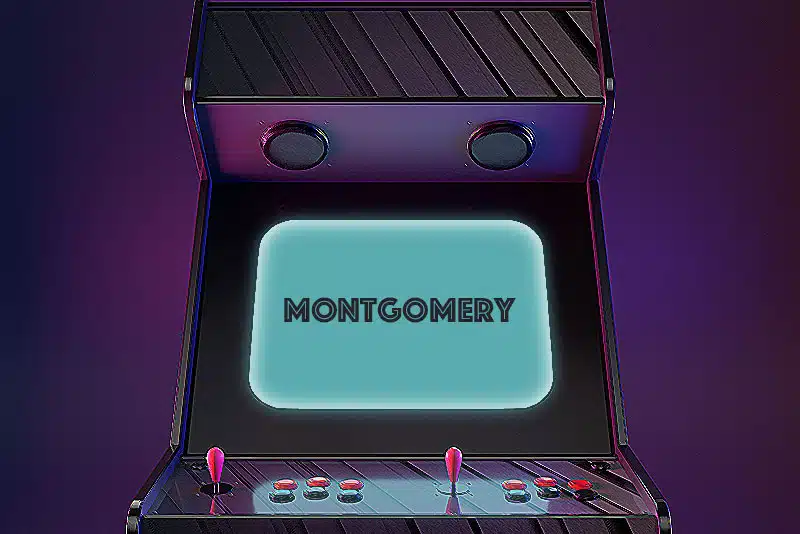 Arcades in Montgomery
These arcades in Montgomery are for all ages:
1661 Eastern Blvd
Montgomery, AL 36117
(334) 819-7171
Arcade Hours:
Monday & Thursday: Noon – 11 pm
Tuesday-Wednesday: 11 am – 11 pm
Friday: 11 am – Midnight
Saturday: Noon-Midnight
Sunday: 2 pm – 11 pm
Game Sampling:
World's Largest Pac-Man
Basketball
Mario Kart
Pinball
Air Hockey
Walking Dead
Eastdale Mall
1116 E Eastdale Mall
Montgomery, AL 36117
(334) 281-9290
Arcade Hours:
Monday-Thursday: 10 am – 9 pm
Friday-Saturday: 10 am – 10 pm
Sunday: 11 am – 9 pm
Game Sampling:
Alley Bowling
Basketball
Kid-Friendly Console & Skill Games
Arcade FAQs
How many arcades are left in the U.S.?
It might be hard to believe, but there are still more than 5,000 arcades in operation in the United States.
Though, many of these arcades are part of larger business structures.
Successful chain Dave & Buster's, for instance, is both a sports bar/restaurant and an arcade.
Old-school fave Chuck E. Cheese is also a restaurant that specializes in birthday packages.
This might sound like a fair many arcades left, but compare that to the early 1980s when there were 24,000 full arcades in the U.S. (most of which were just arcades) and you can see how the numbers have dwindled.
So, what happened to them?
What happened to video arcades is pretty much the same thing that's happening to movie theaters right now.
Like streaming, which has made movies more readily available to consumers, video game consoles brought the games players loved to play in arcades right into their living rooms.
At the same time, the technology was evolving.
The same way giant 4K screens have made the things we watch at home look better than ever, video game consoles grew in quality until playing at home was just as satisfying as going to the arcade.
And no one had to put on pants to do it.
Will arcades come back?
Arcades are already making a comeback… in a way.
But almost all of them are using the Dave & Buster's success strategy as their blueprints.
Basically, they're part bar/restaurants, part arcades.
Unlike Dave & Buster's, though, which separates its over 21 area from its arcade area, many of these new "barcades" don't admit anyone under the age of 21.
So, in most cities, older gamers have more options than younger ones.
But, given that arcades could be lost to another era, we think a few arcade options are better than none.