If you're looking for a place to play board games in Birmingham, Alabama, you've got a few options.
While it may not be overflowing with them, The Magic City has a pretty decent distribution of board game cafés and bars.
Here are the city's offerings:
Board Game Cafes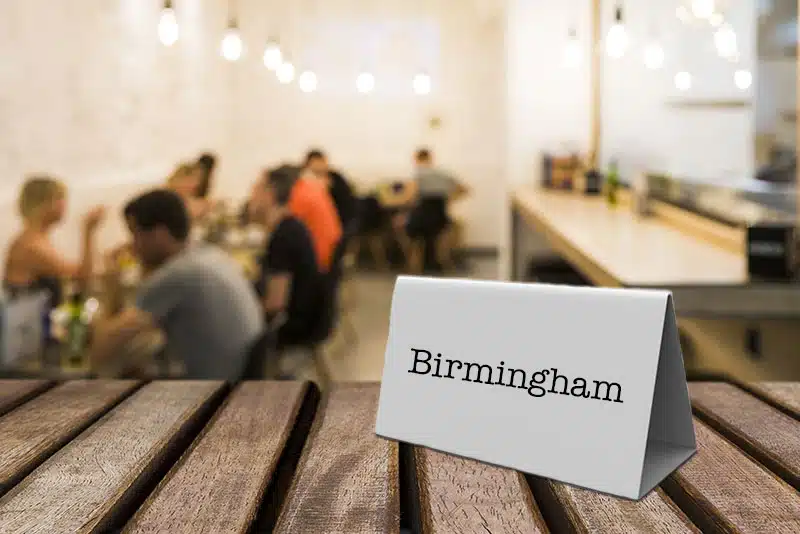 These are the all-age board game cafés and coffee shops with board games in Birmingham:
200 41st St S
Birmingham, AL 35222
(205) 703-9546
Hours:
Monday: 7 am – 4 pm
Tuesday-Saturday: 7 am – 6 pm
Sunday: 8 am – 4 pm
Gaming Fee: None (Buy a drink!)
170 Inverness Plaza
Birmingham, AL 35242
(205) 995-7788
Hours:
Monday-Thursday: 11 am – 8 pm
Friday-Saturday: 11 am – 9 pm
Sunday: Noon – 8 pm
Gaming Fee: None (Buy a drink!)
Board Game Bars
These are the 21+ bars in Birmingham known to keep board games on hand:
Roaming/No Permanent Address
(205) 547-0677
Event information: Valhalla Board Game Cafe Facebook
Valhalla is a unique Birmingham board game cafe in that it doesn't yet have a permanent address.
For now, the company holds regular board gaming events at local bars and breweries.
Gaming Fee: None (Buy a drink!)
4411 3rd Ave S
Birmingham, AL 35222
(205) 774-6667
Hours:
Monday-Friday: 3 pm – 2 am
Saturday: 2 pm – 2 am
Sunday: 4 pm – 2 am
Gaming Fee: None (Buy a drink!)
Board Game Café & Bars FAQ
Are board game cafés and board game bars the same thing?
Sort of, but not exactly.
Board game cafés are exactly that, cafés, and they don't always serve alcohol.
Board game bars are exactly that, bars, and, like any bar, not only do they serve alcohol, but alcohol is typically their main interest.
Due to that, board game bars are almost always 21+, whereas board game cafes are open to all ages.
Though, there is some variation to this.
Some board game cafés do serve limited alcoholic drinks (typically just wine and beer), while some board game bars do allow younger players (as long as they're with adults).
But, as a general rule, you can think of board game cafes as all ages and board game bars as 21+.
Though, if you're over 21, they're pretty much the same.
They're both places to play games where you can get food and drink.
Can you go to a board game café alone?
Of course, you can! You might even get let in on someone else's game.
Just go with an open mind, and check your expectations.
If there are other parties there playing, you can certainly make their acquaintance and they may be down for you to join their games.
But don't be upset if it doesn't happen.
You never know what other people are doing there.
They may be having a personal celebration and don't really want a stranger to be a part of it.
Or they may have a decades-old grudge match that you want no part of.
So, go hoping you might get let in on a game, but be okay with playing solo.
The good news is there are plenty of popular board games you can play all by your awesome self.
Where can I find other board gamers?
If you really want to find some other board game enthusiasts to play with, showing up solo at a board game café or bar probably isn't your best strategy.
And we know, as a gamer, you love you some strategy.
So, instead of just popping by at random, check out the events coming up at your local board game café or bar (they often have meet-ups) or the events at your local indie board game shop (if you have one in town).
If they don't have any, ask if they might be willing to host one.
You can also search for board game meet-ups on Meetup.com.
It's become a go-to place for board gamers to connect with other players.
If there is no meet-up in your city, you can always create your own meet-up and hope other solo gamers find you.