Minecraft is a game that involves digging or mining blocks and making objects that are 3D that represent various earth materials such as water, trees, lava, and dirt. The players of Minecraft have the freedom to build any objects they want and move them around as they wish.
This game allows its players to create their own unique stories, characters, and adventures which is what makes the game so popular. There are other games which are similar to Minecraft. These games include:
1. Portal Knights
This is a 3D adventure action game that is played like Minecraft. The game allows you to choose your own character at the beginning, you can take up the character of a warrior, a wizard or a ranger depending on your preference.
In this game, you are supposed to find the portals that lead you to the floating islands which are small when you begin the game but as you play, they become larger. This game is a bit smoother, vibrant and more cartoony as compared to Minecraft.
There are bosses in Portal Knights who you fight with in order to claim the title of the ultimate king. Like Minecraft, you can build things such as fortresses, trees, banners and chests and you also have the ability to craft your armor, weapons, bows, and wands to help you in your quest.
You can play this game like Minecraft online on Steam, as well as on PlayStation 4, Android, Nintendo Switch, Xbox One, iOS, and Microsoft Windows.
2. Cube World
This game involves a lot of exploration. The game is set in different worlds which are shielded by blocks.
Crafting and the progression of the characters is what this game is mostly about and it allows the player to customize the characters and make adjustments on their armor. Cube World allows the player to choose between four classes; warrior, ranger, spirit mage and rogue.
This is an endless game so the players are free to explore limitlessly as they enjoy the bright colors and the cartoon graphics of the game.
Cube World runs on Windows XP SP2, Windows Vista, Windows 7, Windows 8.
3. Terraria
This is a sandbox game that has a lot of action and adventure. In order to become famous and get a fortune out of this game, the player is required to dig, fight the enemies and put up a shelter for survival.
There is a World of Terraria in which the players can build their own city where they fight zombies, demon eyes and slimes.
You can play Terraria on Nintendo Switch, Android, PlayStation 4, iOS, Xbox One, and from Steam on your laptop or computer.
4. Don't Starve
The main purpose of this game is simply survival. It is an action adventure game in which the players explore the world to find food and to get through the harsh winter conditions.
The game requires the player to build a trans-dimensional door which allows him to enter another world which has similar or worse conditions. The player is only allowed to carry one item from the previous world along with the memories that he had created to enable him to recreate them.
You can get this action-adventure game from Steam, or play it on Android, PlayStation 4, Nintendo Switch, Xbox One, iOS, and more.
5. Roblox
This game focuses on building objects with the use of virtual blocks. The players are many and they can design and play their own games together with a variety of other games online.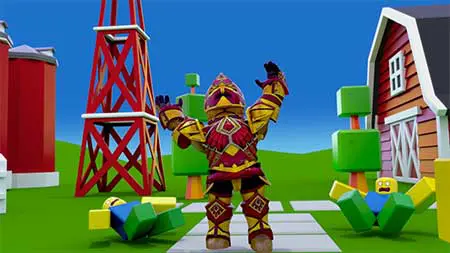 After creating your own world in Roblox, you can now enter other worlds that have been created by other players and play games in these worlds.
You can play this online game on Android, Microsoft Windows, iOS, macOS, Xbox One, Macintosh operating systems, and Fire OS.
6. StarForge
This game is based on an alien planet. The player needs to collect resources and build something with them.
This game allows players to join forces with each other and with friends online in order to defend bases together. This game is all about survival, crafting and science fiction.
You can play StarForge online at Steam.
7. The Forest
In this game, you are dropped off in the wilderness after a plane crash and so you have to do whatever it takes to survive. The player is required to make weapons and shelter that will enable him keep off nocturnal and cannibals that are blood thirsty.
If captured, the player finds himself in a dark lair, trapped and surrounded by creatures that are out to feast on him and he has to do whatever it takes to stay alive.
Get this game from Steam or play it on your PS4.
8. Stardew Valley
This is a simulation game that involves farming. The player is a farmer in his late grandfather's farm in Stardew Valley and his task is ensuring the farm does well and crops are tended to well.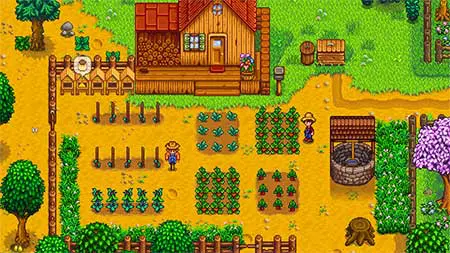 The farm has caves that can be cleared to earn extra points but the player has to fight off creatures that live in these caves. The player can also have social interactions while on the quest and even get married to other characters!
Get this game online from Steam, or play it on your Nintendo Switch, PlayStation 4, Android, Linux, and more.
9. Trove
This game is similar to Minecraft in that it allows the player to customize the characters and choose the class they want to play in as they clear dungeons and defeat bosses.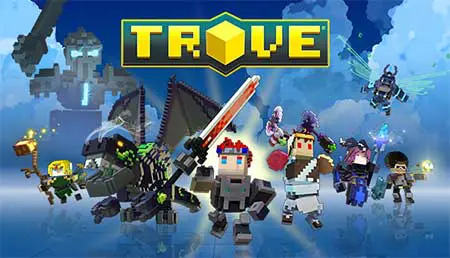 There are portals through which players join other worlds and as they level up, the worlds get harder as the rewards and resources get better.
The players can craft their weapons or gain them by defeating their enemies. There is also an in-game shop where these weapons can be bought from.
Get this game online at Steam and play on your PlayStation 4, Xbox One, Microsoft Windows, Macintosh operating systems, or macOS.
10. Rust
In this game, the player takes up a character who is placed in the wilderness. The player has to survive and outcompete other players and animals in the wilderness by gathering weapons and resources to take the enemies down.
At the beginning of the game, the player is presented with just a rock and a torch and as the game goes on, he can get other weapons and resources through mining, chopping trees and also killing animals.
The game is more realistic compared to Minecraft though because the players are placed in a real-world environment.
Get this game online at Steam and play on Microsoft Windows, Linux, macOS, Macintosh operating system.