Looking for a manga-anime shop in Phoenix?
There aren't a lot of them, but we say even a few Phoenix anime shops are better than none.
Here are the shops that sell manga and anime in the city: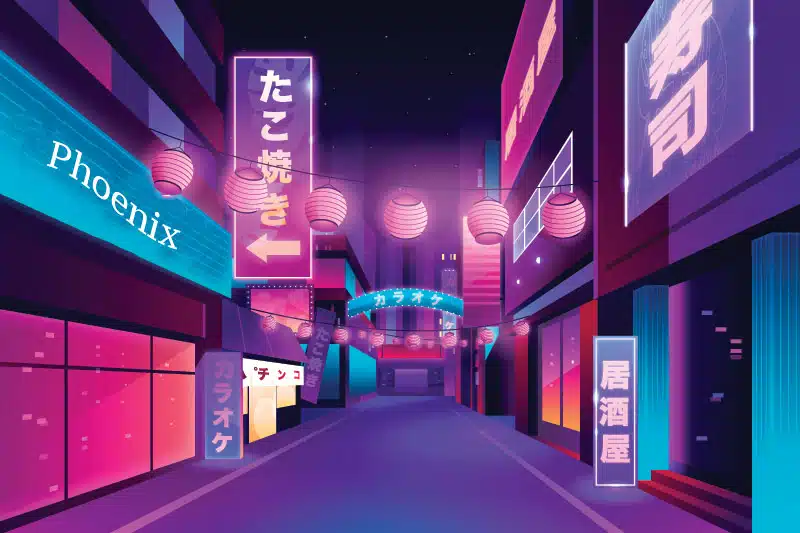 1602 E Indian School Rd
Phoenix, AZ 850163
(602) 265-8886
Hours
Monday-Tuesday/Thursday-Saturday: 11 am – 6 pm
Wednesday: 9 am – 8 pm
Sunday: Noon – 5 pm
(Vintage & Collector)
1945 E Indian School Rd
Phoenix, AZ 85016
(480) 442-1117
Hours
Monday-Friday: 11 am – 7 pm
Saturday: 10 am – 6 pm
Sunday: 11 am – 5 pm
(Anime)
4542 N 19th Ave
Phoenix, AZ 85015
(602) 675-2578
Hours
Monday-Tuesday/Friday-Saturday: 11 am – 7 pm
Wednesday/Sunday: Closed
Thursday: 11 am – 6 pm
(Anime)
2180 W University Dr
Tempe, AZ 85281
(480) 640-3343
Hours
Sunday-Friday: Noon – 6 pm
Saturday: 10 am – 6 pm
(Anime)
Arizona State University
521 S College Ave Unit 111
Tempe, AZ 85281
(480) 901-9568
Hours
Daily: 11 am – 8 pm
Tuesdays: Closed in Summer
Anime & Manga Stores FAQ
Do all anime shops sell manga?
In the U.S., for the most part, yes, anime and manga stores have a lot of crossover.
While you can find a handful of shops that sell only anime collectibles or only manga, these are the exceptions, not the rule.
Though, comic book shops are a little different.
Can I buy manga at comic book stores?
Sometimes you can, but don't count on it.
Though manga's popularity in the U.S. is on the rise, there are still comic book stores that don't move enough manga to keep it in stock.
Same with anime collectibles.
If they have any, they will likely be for the most popular anime properties only.
Whether a comic shop carries manga and anime typically depends on its location and its clientele.
You're more likely to find manga/anime at comic shops in bigger cities, for instance, than in smaller towns.
So, where can I get manga and anime merch other than in anime-specific shops?
You can find some manga and anime at bookstores, like Barnes & Noble.
They also often have some collectibles.
Amazon also carries manga, and, if you're looking for a discount, you can get your manga used at Half Price Books or AbeBooks.
As for collectibles, there are a few online anime stores that are either located in the U.S., have warehouses in the U.S., or will ship to the U.S.
These include:
What is the biggest anime store in the world?
Animate's Ikebukoro store, which was recently expanded to celebrate its 40th year in business.
It is ten stories of manga, anime, collectibles, and event space, if you include the basement.
And that's not counting the detached café out front.
Anyway you count it, that is a lot of graphic art.