Have you ever wondered what state has the most shoreline including lakes?
If you sit down to think about it, which states come to mind?
If you're like most people, then you may say something like California or Florida.
But it's not either of those states.
Would it surprise you to know that Alaska is the state with the most shoreline, including lakes?
In fact, Alaska has 33,904 miles of shoreline when you measure the tidal coastline – this also includes the Arctic and Pacific Ocean shorelines.
In addition to the 33,904 miles of tidal coastline in Alaska, the state has over 3 million lakes, which is 2.985 million more lakes than the next highest state.
So, there's basically no contest here – Alaska has the most shoreline with lakes by a large margin.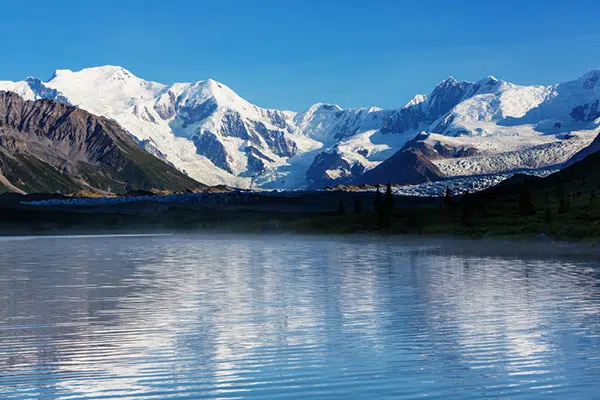 How Is The Shoreline Mileage Measured?
The NOAA Office for Coastal Management is the U.S. government office that is responsible for measuring the shoreline.
Shoreline mileage of the outer coast, as measured by the NOAA, includes offshore islands, sounds, bays, rivers, and creeks to the head of tidewater or to a point where tidal waters narrow to a width of 100 feet.
In all cases, mileage was determined by using a recording device on large-scale charts.
How Many Lakes Does Alaska Have?
While Alaska only has 3,197 officially named natural lakes, the state is also home to over 3,000,000 unnamed natural lakes. (source)
So, the grand total for Alaska isn't exact, but we can tell you that Alaska is home to over 3-million lakes.
To give you an idea of the kind of scale we're talking about here, all of those lakes cover more than 20 acres in the state of Alaska.
Due to the nature of the landscape in Alaska, there's even a good chance that the state is home more lakes than have previously been discovered.
Kinda crazy to think about, huh?
If you're interested in learning more about what these lakes look like across Alaska, then check out this cool drone video that gives you a bird's eye view of the lakes of Alaska –
What State Ranks Second After Alaska?
It might surprise you to learn that Minnesota has more shoreline than California, when you count the lakes.
That's because the state of Minnesota is home to more tan 10,000 lakes (just over 15,000 lakes, to be more precise).
When you add it all up, the state of Minnesota has a total of 44,926 miles of shoreline, all consisting of lakeshore. (source)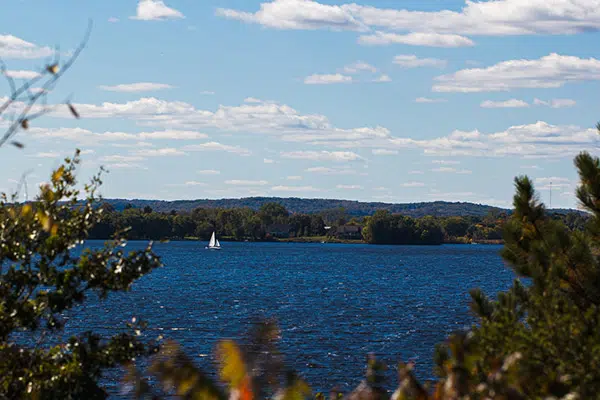 Final Word
I bet you were surprised to learn that the state of Alaska is home to the most shoreline, including lakes, when you consider the whole entirety of the United States.
You probably were also surprised by the runner-up with the state of Minnesota taking the second place for most shoreline including lakes.